Cheltenham Baptist Church
Worship Sunday at 10:30
Welcome to the Family
About Cheltenham Baptist Church
Dear Brothers and Sister in Christ,
We are living in a historical time right now with COVID-19 pandemic affecting everyone in some way. I ask you to pray for our congregation at Cheltenham Baptist Church and to pray for wisdom on how to lead the church in these troubled times.
To do our part, and to protect our flock, the Deacon Board and Pastors have prayerfully considered the advisement of our leaders in government and have collectively decided to pause ALL in-person church community gatherings until Further Notice. This includes Sunday Service, Sunday School, Youth Sunday School, morning and evening bible studies, Youth Group and other one-to-one meetings.
Sunday Service is moving to an online format found at:
https://sermons.faithlife.com/profile/cheltenham-baptist-church-on.
Here you will find all sermons ordered from newest to oldest. If you experience any difficulty with accessing the sermons, then please contact one of the Pastors or Deacons.
The church has lived through far worst times such as Roman persecution, and the black plague and we will overcome this crisis through the love of Jesus Christ! We are reminded in Romans 8:38-39 (NIV) that nothing can separate us:
38 For I am convinced that neither death nor life, neither angels nor demons, neither the present nor the future, nor any powers, 39 neither height nor depth, nor anything else in all creation, will be able to separate us from the love of God that is in Christ Jesus our Lord.
Thank you everyone for your understanding and patience during these troubling times. I will greatly miss our time together and look forward to worshiping with you again as soon as possible. Please don't hesitate to reach out with any questions or concerns. We are keeping an eye on any new developments and will send out updates when we find out more information.
Yours in Christ,
Pastor Dave Bechard
Contact your Pastors and Deacons for prayers, concerns and questions:
Pastor Dave Bechard, Head Pastor: 905-965-2116
Pastor Sam Macri, Associate Pastor: 416-315-5769
Ron Lyons, Head Deacon: Cell 905-866-2431
Bob Slack, Deacon: Home 519-215-7696
Brian Jones, Deacon: Cell 647-667-4063
Peter and Joyce Rawes, Deacon: Home 905-497-5005
Need Prayer? Contact our Prayer Chain Coordinator: Audrey Zettel 905-838-2566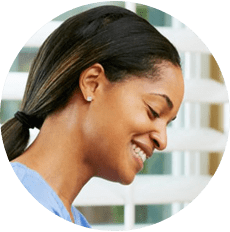 About Us
THE MISSION OF CHELTENHAM BAPTIST CHURCH IS TO WORSHIP OUR LORD AND SAVIOUR JESUS CHRIST, FULFILL THE GREAT COMMISSION, AND SERVE IN HIS NAME.
(MATTHEW 28:18-20)


Services
Sundays Worship & Sunday School - 10:30 am
Youth Group - Thursday Nights - 7:00 pm