Cheltenham Baptist Church
Worship Sunday at 10:30
Welcome to the Family
About Cheltenham Baptist Church
Dear Brothers and Sister in Christ,
On July 13 we held a meeting of the deacon's board. At this meeting we discussed re-entry for Cheltenham Baptist Church. The decision was made to begin the process of re-entry with 6 outdoor worship services commencing August 1 and continuing on to September 5. We will re-evaluate near the end of this period.
The safety of all is a significant concern for us. For the safety of everyone we will begin the re-entry process with outdoors services since this is presently a safer option than holding services indoors. Thankfully, the summer weather permits us to do this. In addition, with stage 3 requirements if we were to hold services indoors we would have to do so with adherence to social distancing guidelines which would significantly limit the number of people we could hold inside for a service. We are permitted up to 100 people outdoors, consequently we don't have to worry about the possibility of reaching capacity and not allowing further access as could possibly be the case if we had indoor services at this stage.
Here are indicators of how our outdoor services will work:
PARKING
The service will be held in our parking lot. The last row of parking (closest to Creditview Road) will be used for those with special needs that are unable to park off-site. Everyone else will park off site and walk to our parking lot. Ron Lyon's has graciously agreed to allow us to park on his property directly next door to the church and on the same side of Creditview Road as the church. Alternatively, there is some public parking on Lyionsview Lane just north of the church.
X - MARKS THE SPOT
Our church parking lot will be marked with chalk marked X's for socially distanced seating. X will mark the spot where chairs may be placed. Some spots will contain a single X for people that are the only persons attending from their family. Some spots will be marked with two or more X's for cohort seating (e.g., couples, families) that can sit together but still be socially distanced from others.
CHAIRS
For safety, everyone is required to bring their own chairs (e.g., lawn chairs) and take them back with you.
MASKS AND SOCIAL DISTANCING
As a precaution against the potential spread of the virus, masks are required to be worn at all times on church property. That includes the parking lot and if accessing the building to use the bathroom facilities. Mask are required to cover both the mouth and nose. The practice of social distancing is required (6 ft. apart) on church property, including while at the parking lot or if accessing the building to use the bathroom facilities.
WASHROOM FACILITIES
The building will be accessible for bathroom facilities only. You may enter the building from the side door or the front doors and proceed directly downstairs to the lower-level bathrooms. These bathrooms can also be accessed by using the elevator for those with special needs. Those with special needs may enter the building via the front doors. Please do not access any other part of the building other than what is required to use the bathroom facilities.
START TIME
The outdoor service will begin at 9:30 a.m. so that we may meet during the cooler part of the day in terms of weather conditions. You may want to come prepared with an umbrella to avoid the sun if necessary.
INCLEMENT WEATHER
In the case of inclement weather, the service will be cancelled, and we will move to the same online format that we presently have.
AUDIO RECORDING OF MESSAGES FOR OUTDOOR SERVICS
For our outdoor services, an audio recording of the message will be pre-recorded and uploaded to our website and will be accessible through our website as usual.
We are looking forward to worshiping together. Please contact one of our deacons (Ron, Bob. S., Brian, Peter, Joyce) or Dave or Sam, if you have any questions.
God Bless You!
Ron, Bob S., Brian, Peter, Joyce, Dave, Sam.
===================================================================================================================================================================
Sunday Service is online and can be found at:
https://sermons.faithlife.com/profile/cheltenham-baptist-church-on.
Here you will find all sermons ordered from newest to oldest. If you experience any difficulty with accessing the sermons, then please contact one of the Pastors or Deacons.
Yours in Christ,
Pastor Dave Bechard
Contact your Pastors and Deacons for prayers, concerns and questions:
Pastor Dave Bechard, Head Pastor: 905-965-2116
Pastor Sam Macri, Associate Pastor: 416-315-5769
Ron Lyons, Head Deacon: Cell 905-866-2431
Bob Slack, Deacon: Home 519-215-7696
Brian Jones, Deacon: Cell 647-667-4063
Peter and Joyce Rawes, Deacon: Home 905-497-5005
Need Prayer? Contact our Prayer Chain Coordinator: Audrey Zettel 905-838-2566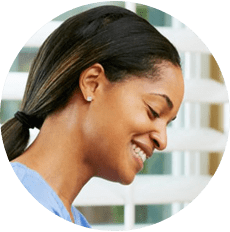 About Us
THE MISSION OF CHELTENHAM BAPTIST CHURCH IS TO WORSHIP OUR LORD AND SAVIOUR JESUS CHRIST, FULFILL THE GREAT COMMISSION, AND SERVE IN HIS NAME.
(MATTHEW 28:18-20)


Services
Sundays Worship & Sunday School - 10:30 am
Youth Group - Thursday Nights - 7:00 pm